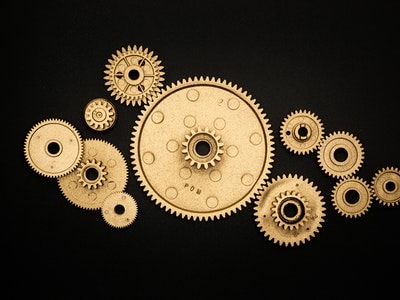 Overcoming the Challenges to Automate Manufacturing
Working with an expert fabricator and integrator that is flexible enough to customize can help meet requirements while expediting completion.
For projects of any size, however, it is often crucial to partner with an expert supplier to overcome a range of obstacles such as meeting specifications and regulatory requirements, system integration, and necessary customization, as well as completing the work on time and within budget.
"While implementing off-the-shelf solutions can be a starting point for some projects, automating and incorporating robotics frequently requires a custom solution that meets very specific process requirements. For this reason, even large suppliers in this space will often pass on opportunities if they are not easily resolved," says Leon Gurevich, founder and President of Rapid Development Services (RDS).
RDS is an industrial automation equipment builder, providing design, engineering, integration and fabrication of production machinery. The company has implemented over 300 complex, robotic, assembly and manufacturing projects worldwide, and has been awarded more than 40 patents.
In the case of RDS, the company typically uses standardized off-the-shelf solutions and integrates it with other systems, but can design and manufacture equipment and sub-systems from scratch, as needed. This includes equipment such as automated assembly solutions, inspection systems, packaging equipment, labeling/marking systems and palletizing automation, as well as filling systems and machine tending automation.
According to Redford, in working with RDS, "We were able to design a new handling system from scratch in just a few weeks. [Rapid Development Services] designed the new system in modular sections that could be brought into the facility through standard door openings. This allowed us to continue facility construction with no delay."
"Rapid Development Services' technical expertise in handling products, test socket and integration methods, precision in machining, robotic, PLC and actuator integration, and customer support have allowed Triton Network Systems to complete the integration of five work cells within 9 months. Their participation in the project has provided… solutions that were identified by other integrators as "not possible" or "need 12 months to develop," stated Kreuzpaintner.