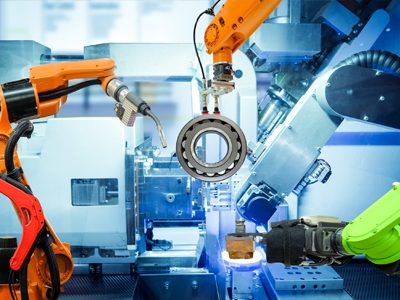 RDS is featured in an Industry 4.0 Online Trade Magazine – Manufacturing Tomorrow
Taking the Next Step in Automation: Overcoming the Challenges to Automate Manufacturing.
Manufacturers looking to take the next step and increase production often look to increase automation, but often they run into a situation where off-the-shelf solutions just won't work due to the unique circumstances of their process or packaging requirements. When this occurs, even the major automation companies will pass on the project.
For manufacturers, the continual need to increase production speed and efficiency while reducing labor has spurred a shift toward implementing automated systems.
"While implementing off-the-shelf solutions can be a starting point for some projects, automating and incorporating robotics frequently requires a custom solution that meets very specific process requirements. For this reason, even large suppliers in this space will often pass on opportunities if they are not easily resolved," says Leon Gurevich, founder and Chief Technology Officer of Rapid Development Services (RDS).