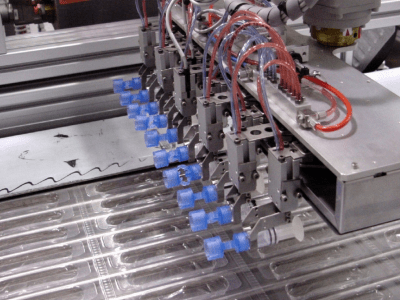 RDS – RAPID RESPONSE
Working with an expert packaging device fabricator and integrator to overcome challenges to manufacturing. 
For projects of any size and complexity, it is important to work with expert automation suppliers to overcome obstacles such as meeting specifications, regulatory requirements, system integration and all the required customization.
Off-the-shelf equipment will not accommodate every application, especially the more complex ones involving robotics, conveyors and a host of other equipment required for flawless coordination of all the manufacturing, assembly, packaging, labelling and palletizing functions.