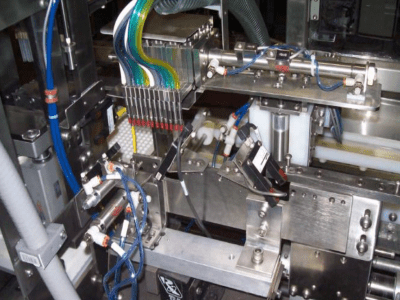 Taking The Next Step in Control & Automation
Automation suppliers and integrators need a 'tool box' full of solutions including the ability to design and build from scratch in order to fit together all the pieces of the puzzle. 
For manufacturers, the continual need to increase production speed and efficiency while reducing labor has spurred a shift toward implementing automated systems. However, off-the-shelf equipment cannot accommodate every application.
Leon Gurevich, founder and chief technology officer of Rapid Development Services (RDS)
"The flexibility of 6-axis robotic technology allows us to produce an array of products on the same equipment while maintaining a high-quality product. We have relied on this equipment to continue serving our customers.".
Read more at PECM Process Engineering, Control & Maintenance