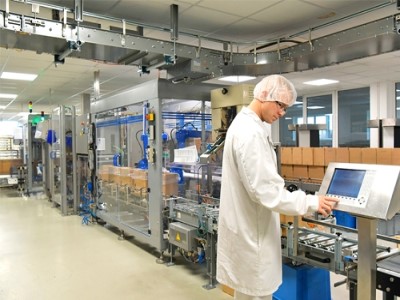 Next steps in medical automation
Expert medical device fabricators and integrators meet customer requirements and expedite completion by offering flexibility and customization.
Medical device manufacturers must continually increase production speed and efficiency while reducing labor, spurring automation. However, off-the-shelf equipment won't accommodate every application, particularly complex ones with robots, conveyors, and a host of equipment for manufacture, assembly, packaging, labeling, and palletizing.
Advantages can be gained when working with an integrator that can couple the knowledge of custom machine building with standardized robotics as well as developing specific control and communication support between production machinery and operator or inventory management systems.
"While implementing off-the-shelf solutions can be a starting point for some projects, automation incorporating robotics frequently require a custom solution that meets very specific process requirements," says Leon Gurevich, founder and chief technology officer of Rapid Development Services (RDS), an industrial automation equipment builder providing design, engineering, integration, and fabrication of production machinery. "Even large suppliers in this space will often pass on opportunities if they aren't easily resolved."
RDS initially installed the system in a California plant, which ran the robotic system trouble-free in a cleanroom for more than 5 years. At the company's request, RDS disassembled, moved, reinstalled, and restarted the system at a new facility in Puerto Rico, where it's run trouble-free, three shifts per day, for 10 years.
Whether medical device manufacturers need help to automate production or equipment used in provider settings, partnering with an expert in automation can be the surest route to ensuring compliance, reliability, and efficiency.
"Companies sometimes shy away from automation when only focusing on direct labor savings or short-term return on investment (ROI)," RDS President Sunit Mishra says.