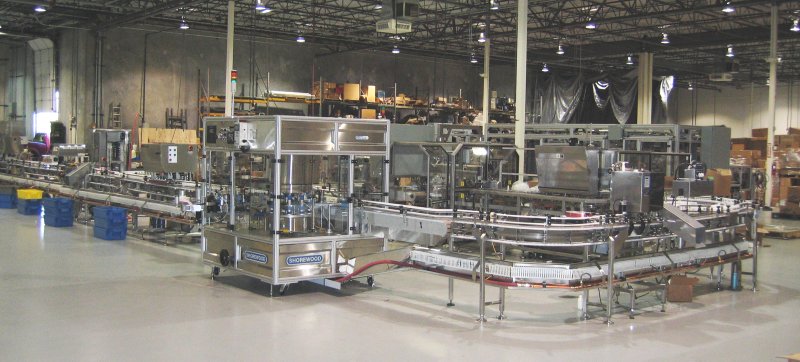 System Integration Services
Rapid Development Services. is a Pharmaceutical Line System Integrator, providing complete line installations. The typical equipment may include bottle unscrambling, liquid or tablet filling, bottle capping and torque, bottle weighing, sealing, re-torque, bottle labeling, bottle banding, carton erecting and bottle packing, case forming, case packing, case labeling, case weighing and case palletizing.
Pharmaceutical Equipment Line Integration Services.
Bottle filling: Liquid or TabletsServices:
– Review of Products drawings and Products Specifications
– Review of Process Steps and Machine requirements
– Specifying standard or custom machinery
– Providing price quotes for machinery for the line
– Conveyor selection and integration
– Standard machines and conveyors procurement
– Delivery of all equipment to the Integrator Plant
– Uncrating, positioning, wiring and check out of machinery
– Conveyor alignment
– Fabrication of railing and guiding tooling
– Fabrication and mounting of profiled splash type aseptic Wire-way.
– Centralized Control Panel with a single sealed electrical and piping drop.
– Electrical wiring from the panel to the line
– Compressed air piping thru the wire-way.
– Water line piping.
– Nitrogen line piping
– Centralized Variable speed drives installation and wiring
– Power distribution disconnects and control motor starting for the line equipment.
– Bottles Spacing wheel installation and wiring
– Sensors installation and wiring
– Equipment start up and adjustments
– Line speed coordination
– Back end Packaging equipment set up and testing.
– Line start up services
– Validation support services.
– Start up and testing
– Change over for different size bottles
– Line Disassembly and crating
– Line shipment to the Customer plant
– Equipment rigging and placement at the customer plant
– Equipment reassembly and wiring
– Equipment check out and start up.
– Validation support
– Production support